A scene of timeless beauty invokes a feeling of longing. My goal when making a photograph is to share that feeling with the viewer; I want you to feel it too.
An expressive print is something like a meditational object. It does not represent what the scene "looked like" so much as what I imagined at the time, a record of what was seen with the mind's eye. It is intended to stimulate interest, provoke thought, and allow the viewer to drift away, step into an idealized alternate reality, become one with the captured moment.
A great deal of technical manipulation goes into making a fine print; but the technical aspects should be transparent to the viewer, who should look through them to the scene itself. When evaluating a print, I often ask myself, "Can you hear it?" I'm not even sure I know what that means, but — I know it when I hear it.
The best compliment that I have received: "I could look at these all day."
The question I never quite know how to answer: "Did you paint that?"
Click an image to see a larger version; click the enlarged image to close.
Purisima Creek Redwoods Preserve: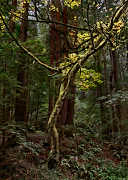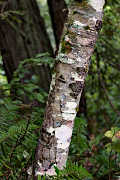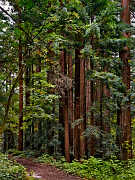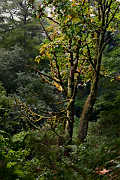 Denali National Park and the Inside Passage: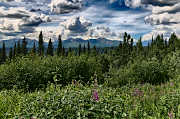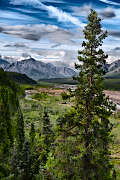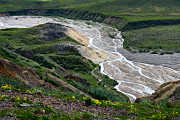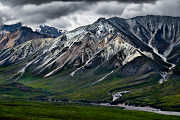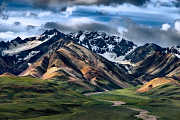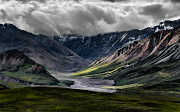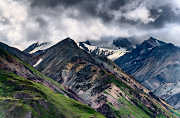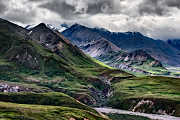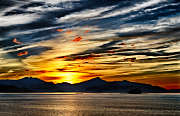 Mission Santa Barbara, UC Santa Cruz, and Pigeon Point: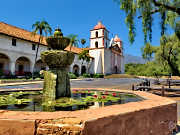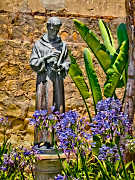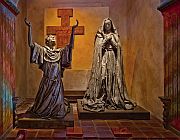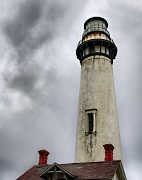 Torrey Pines State Park: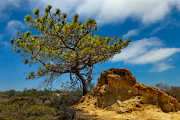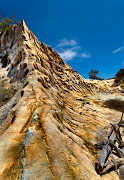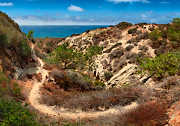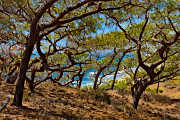 North Rim, El Rancho de las Golondrinas, and El Paso: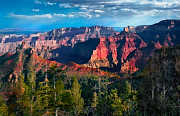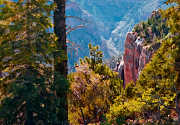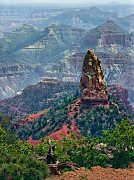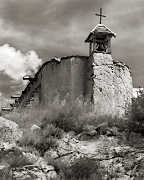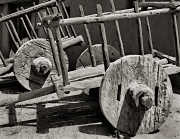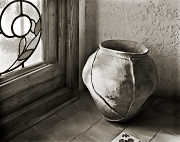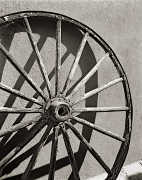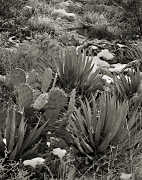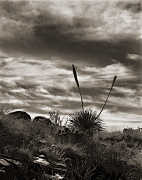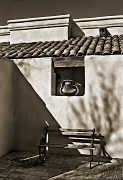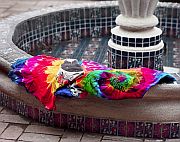 Yosemite, Point Lobos, Lassen Volcanic National Park, Crater Lake, Crescent City, and Mt. St. Helens: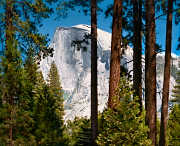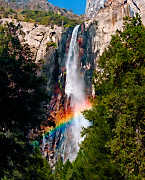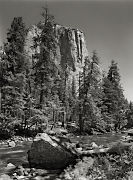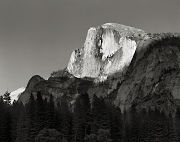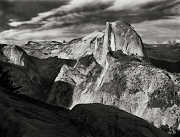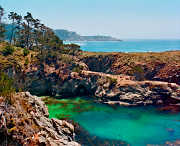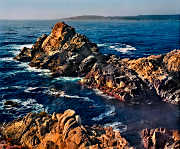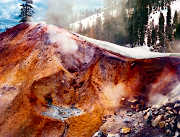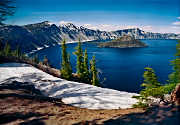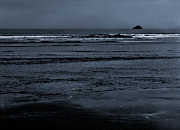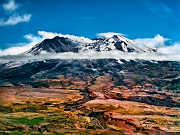 Chico: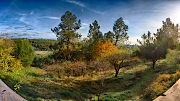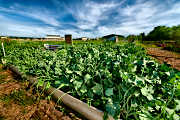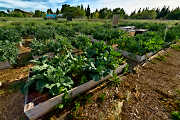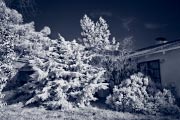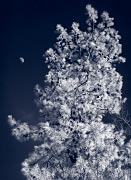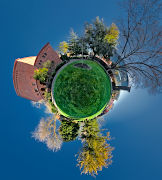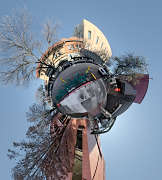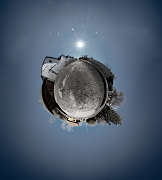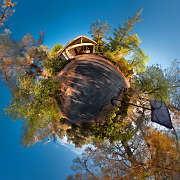 South Solon, Ohio; Clifton Gorge, Ohio; and Washington, DC: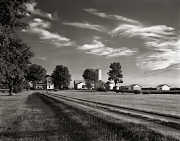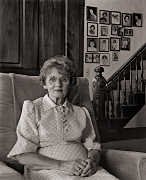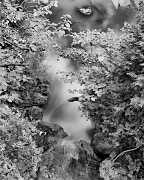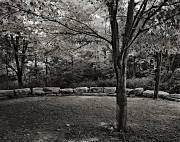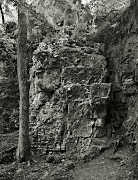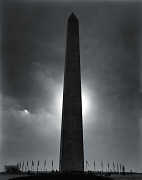 Rotating Latööcarfian fractal: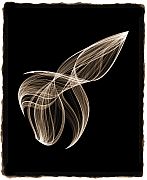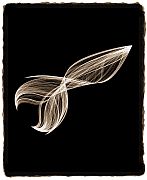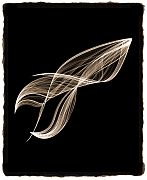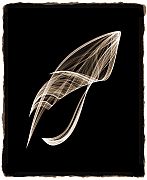 I developed my first roll of 35mm film and made my first black-and-white print in 1978. By 1997 I was using a 4×5 view camera and my own developers and toners. I started scanning negatives several years later when I started using medium format color film in the view camera. I have been working almost exclusively with digital since moving back to California in 2005, both current captures and old negative scans.
Influences include Ansel Adams, Minor White, Edward Weston, Paul Strand, William Neill, a workshop with Alan Ross in 2004, Beyond the Zone System by Phil Davis, and The Photographer's Eye: Composition and Design for Better Digital Photos by Michael Freeman.
A summary of my general technique may be found at russellcottrell.com/photo/BTDZS, Beyond the Digital Zone System, and russellcottrell.com/photo/PhotoLine, An Introduction to Photo Editing with PhotoLine. See also russellcottrell.com/photo/centering.htm, Optical Print Centering, and russellcottrell.com/RCFilters, Photoshop plugins of my own design. Archival prints are made with a Canon imagePROGRAF iPF6350 inkjet printer on Ilford Galerie Gold Fibre Silk or its equivalent, Arista-II Baryta Photo paper. They are hinge mounted on acid free foamcore with Tyvek tape, and matted under Museum Rag Mat. Posters are printed on Canon Satin Photo Paper (240gsm).
Images © 2017 Russell Cottrell.