Blog —

miscellaneous techie stuff
| | | |
| --- | --- | --- |
| | | in the Celtic wheel of the year. |
Please visit the gallery.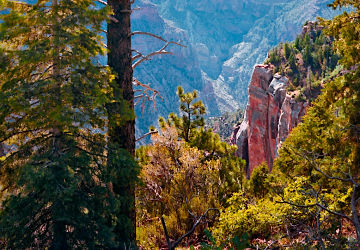 Latest news:
A comparison of PhotoLine's interpolation methods was uploaded 8/2/2022. It includes a JavaScript Zone plate generator that calculates the width of the outermost zone.
The genealogy page was updated 11/14/2021. The family tree now goes back to William the Conqueror and includes two Mayflower families.
The RGB-XYZ Matrix Calculator was updated 3/30/2021, including complete chromatic adaptation output, and parameters for Display P3.
Solar and Lunar Data, including animations and calculators for solar events and moon phases, were added to the blog 6/16/2020.
The Unicode font utilities (The Polytonic Greek Virtual Keyboard, The Unicode Range Viewer, The Surrogate Pair Calculator, and The Greek Number Converter) were updated 1/18/2020.
Fractals etc. was uploaded 12/28/2019, including four fractal image generators and a JavaScript complex number class definition.
A Rune Script was uploaded 10/8/2019.
The Virtual Yarrow Stalks I Ching was updated 9/28/2019.
It now includes four translations and six methods of consulting, including coin odds with yarrow stalks, playing cards, and fractal images.
Another Fractal I Ching was updated 9/28/2019 with the Zaslavsky web map.
The Tarot of Ideals page was updated 9/23/2019, with a new downloadable script. It also has a downloadable .pdf summary.
The Astrology Oracle Cards page was uploaded 9/14/2019.
MoCA Score was uploaded 8/6/2019.
The QTc calculator was uploaded 7/29/2019.
The Mouse Pointer Random Number Generator was uploaded 11/30/2017.
Optical Print Centering was updated 10/21/2017 with more methods of print and mount resizing.
The Little Argyll GUI was uploaded 4/19/2015.
A Color-Managed Linux Workflow was uploaded 1/27/2015.
The Windows vs. Linux Zone System calibration page was updated 1/3/2015.
Zone System Calibration with RawTherapee was uploaded 2/2/2014.
The ImageJ plugin Color Transformer 2, and some other color management pages, were uploaded 2/2/2014.
www.russellcottrell.com/mobile was updated 10/7/2013, with instructions for running JavaScript-enabled html documents as smart phone apps on Android 4.
The i1Profiler .cxf Optimization Files page was updated 9/29/2012.
The JavaScript Chessboard was uploaded 4/7/2012.
The Chess960 Numbers Decoded was uploaded 4/6/2012.
Convert to and from Chess960 numbers mathematically, without lookup tables.
The Mayan Long Count Calendar was uploaded 12.19.19.0.10, 5 Ok, 18 K'ank'in.
Beyond the Digital Zone System was updated 10/1/2011, with a beginner's introduction to the digital zone system.
The Russell RGB color space was uploaded 9/10/2011.
The Mobile Zone Calculator was uploaded 8/17/2011.
Run html documents as smart phone apps! Specific instructions on how to do it on Android at
www.russellcottrell.com/mobile
.
The Virtual Yarrow Stalks I Ching was updated 7/11/2011.
Visit Optical Print Centering for a Photoshop script that centers an image on the canvas.
Beyond the Digital Zone System was uploaded 5/9/2010.
Optical Print Centering was updated 6/15/2010. Now sleeker, without using a popup window to display the results.
The Virtual Yarrow Stalks I Ching was uploaded 11/27/08.
Mandala Explorer fractal image generator was uploaded 12/25/07. It has a number of advanced features including oversampling, histogram equalization, image animation and 3-D rendering.
A new version of the Unicode Range Viewer, and a Unicode surrogate pair calculator and text converter were uploaded 3/30/07. Internet Explorer 7 now displays characters in UTF-8 and UTF-16 encodings.
A new version of the Polytonic Greek Virtual Keyboard was uploaded on on 1/7/07. Works in Opera as of 3/3/07, with some limitations.
The Unicode Greek fonts page was updated on 12/23/06; it now includes thirty-nine fonts.
See the Lithium Calculator.
The Greek Number Converter converts numbers to the alphabetic Greek format.
Welcome from northern California! Have relocated to Chico as of 8/05 to work at the V.A. outpatient clinic. See russellcottrell.com/md.
The Unicode Range Viewer has been updated to display the upper Unicode ranges above 0xFFFF.
The Unicode Greek fonts page was updated on 10/12/04 to include two more fonts. See who is linking to the Aristarcoj font.
Audrey's page was added 8/04.
The Photo site was updated on 3/25/04; check out Optical Print Centering and Half Dome—The Motion Picture.
The Greek page guestbook was updated on 12/7/03. All active server pages are now written entirely with JavaScript.
The mail server was updated to JMail on 11/29/03. Messages are now sent in HTML format, and a bug was fixed that caused an error if a bad e-mail address was used. Visit the contact page to try it out.
| | | |
| --- | --- | --- |
| | | No cookies, no frames, no popups or banner ads. |
Made with
Notepad and Pluma.
©2002-2022 Russell W. Cottrell.